At Insurance Pros we realize that plans change in benefit and premium. Also, as your needs change it may be necessary to reevaluate your insurance coverage. If you wish to review your coverage for any reason, contact us at 913-944-4465.

Insurance Pros seeks the most reputable insurance carriers to offer you the best cost-effective solutions for your health insurance needs. Currently the carriers that we partner with to provide individual health coverage include: Blue Cross Blue Shield of Kansas City, Coventry Healthcare of Kansas, United Healthcare, Humana, Assurant Health, and Aetna and others.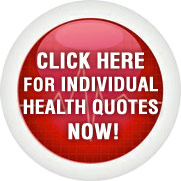 With a universe of individual health insurance options available, it is always best for us to talk to you personally to assist you in evaluating your needs. Please contact us at 913-944-4465, or questions@insuranceprosinc.com.